Description
RD Aaram Churan is a very famous Ayurvedic medicine for constipation. It is not a traditional Ayurvedic medicine. It is a proprietary Ayurvedic medicine. RD Aaram Churan means that the formula of Kayam churna is not mentioned in any Traditional Ayurvedic text books. The manufacturer of Kayam churna – Sheth Brothers, formulated a combination of few Ayurvedic herbs that benefit in constipation, blended them into powder form and labelled it as Kayam churna.
RD Aaram Churan is claimed to be beneficial in Chronic constipation, acidity, gas, headache and mouth ulcer. Kayam Churna contains yashtimadhu. People with diabetes, high BP, high potassium levels (hyperkalemia) need to take this only under medical supervision. Kayam churna is not recommended for children.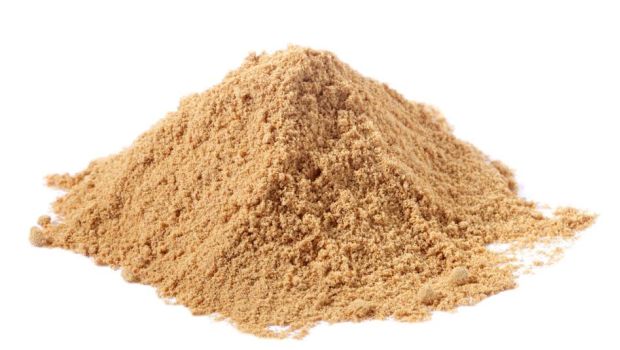 Benefits of RD Aaram Churan:-
Corrects constipation.
Safe for long term.
Very convenient use .
Non habit forming.
Dosage schedule.
Indication of RD Aaram Churan:-
Occasional or habitual constipation.
Dose of RD Aaram Churan:-
2 to 3 teaspoon full quantity of this churna may be taken with luke warm water at night while sleeping.
Ingredients of RD Aaram Churan:-
Kayam churna is a powerful and intelligent blend of good Ayurvedic herbs. Kayam churna ingredients are –
Senna leaves (Cassia angustifolia)
Black Salt (Saindhava salt / Saindha namak)
Nishoth (Trivrit) – Operculina turpethum Ajwain – Carum capticum / Trachyspermum ammi
Himej = Haritaki (Terminalia chebula)
Svarjika Kshara – a type of Kshara preparation
Jethi Madh = Yasthimadhu = liquorice = Glycyrrhiza glabra.
Haritaki
Svarana Patri
Vidang
Yavani
Shwet Nishoth
Ayurvedic Churna for Constipation
Constipation is a condition of hardened faeces and difficulty in emptying the bowels. If a person is constipated then bowel movements result in the passage of small amounts of hard and dry stool, usually fewer than three times a week. It is the most common gastrointestinal disorder among people of various age groups.
The main symptom of constipation is urge for bowel but inability to do the same. Chronic constipation leads to many diseases. It gives lots of discomfort, pain, heaviness, headache, low appetite, gas etc. The reasons for this disorder can be many such as sedentary lifestyle, lack of exercise, low fluid intake etc.
In Ayurveda, Virechana or Purgation is given to cleanse the bowel and excrete the faeces. For purgation many medicinal herbs are used. These have laxative effect and activates the intestine to eliminate the stool. Senna leaves, prunes, raisins, haritaki, mango juice, flaxseed husk are example of few such laxative herbs.
The most common and classical Ayurvedic medicine for curing constipation is Triphala (3 fruits) powder. It is fine powder obtained by blending Amla, Harad and Baheda. For treating constipation 3 gram of it can be taken at night. Some other herbal medicine for curing constipation are given below.
List of Ayurvedic medicine
Triphala Churna (Classical formulation)
Abhayarishta (Classical formulation)
Avipattikar Churna (Classical formulation)
Gandhak Vati (Classical formulation)
Panchasakar churna (Classical formulation)
Diyva Churna (Patanjali Pharmacy)
Nityam Churna (Zandu)
Kayam Churna (Sheth Brothers)
Kabz-Har (Baidyanath)
Anuloma (Sagar)
Fibron (Unjha)
Herbolax (Himalaya)
Jeeva Lax cap (Sanjeevani)
Kabjeena (Vyas)
Haritaki Churna
All above herbal formulation are OTC medicines and can be taken safely. If taken in recommended dose, these formulation have no side-effects. Always keep in mind, the constipation medicines are purgatives and excess doses can cause diarrhoea. Some of these are habit forming laxatives, especially senna leaves containing medicines. Therefor these medicines should be used occasionally only.
HOW TO CHOOSE BEST CONSTIPATION POWDER?
Who has not experienced Constipation in their lives? I guess every one of us have experienced constipation once or a while in our lives. Constipation is as common problem as headaches and cold these days. The episode of bout of Constipation can vary from mild to severe.
What are the Early Signs of Constipation?
Less than Three Bowel Movements per Week
Hard Stools
Feeling of Heaviness in Abdomen
Accompanying symptoms of acidity and bloating
Excessive straining
When you have caught these early signs of Constipation, it is really important to head towards the right direction in treating your Constipation. The right four ways to ward of Constipation as soon as you are aware that you are suffering from Constipation are as follows-
Drink 7 to 8 Glasses of Water in a day
Eat Fiber Rich Foods like Fruits, Whole Grains, Nuts and Vegetables
Following Natural Constipation Home Remedies for Good Poop. Read for details- Home remedies for constipation
Choosing the best Fiber Powder for Constipation
Kayam Churna side effects –
Very high dose of Kayam churna may cause severe stomach pain, diarrhea and dehydration.
kayam Churna is known to cause dependence. Hence, many people use it over a very long period of time.
One of the ingredients of it is Swarjika Kshara. We learnt in a video that use of Kshara for a long period of time may be a cause for low sperm count and quality. (Watch video for better understanding) Hence young men planning for marriage, men seeking infertility treatment may avoid long term use of kayam Churna.
Kayam Churna contains yashtimadhu. People with diabetes, high BP, high potassium levels (hyperkalemia) need to take this only under medical supervision.
Overall Kayam churna makes a good remedy for constipation. But for a long term and permanent cure for constipation, lifestyle changes and fiber rich diet plan is the solution.
Kayam churna in pregnancy is not recommended, unless prescribed by the doctor.
Kayam churna is not recommended for children.
Please click here to view more products. If you want to contact usplease click here. You can also Request a Product.